The Microvascular Research Foundation
About MVRF
The Microvascular Research Foundation for Spike Protein and Long COVID was established as a nonprofit organization to offer hope and healing for those suffering from Long COVID and vaccine injury and to provide novel solutions and treatments for the numerous diseases that affect the microvasculature.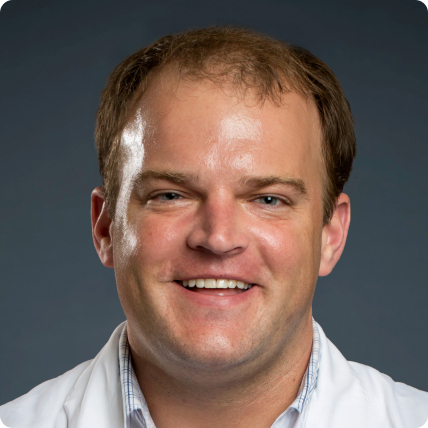 Dr. Jordan Vaughn — Founder & President
Dr. Jordan Vaughn is a physician and clinical researcher based in Birmingham, Alabama. From the earliest days of the COVID-19 pandemic, Dr. Vaughn has been on the front lines of early outpatient treatment. As more patients began to suffer from Long COVID, he has continued to provide individualized care targeted at treating the root cause of Long COVID symptoms.

Dr. Vaughn has coordinated treatment for at least 1,500 Long COVID patients, and nearly 80% have experienced a significant reduction in symptoms. For all of his patients, he is committed to digging deeper and finding new causes so that they can experience healing.

Dr. Jordan Vaughn serves as the President and founder of the Microvascular Research Foundation. He is a Diplomate of the American Board of Internal Medicine.
Our foundation provides a platform for collaboration among a team of global clinical researchers dedicated to understanding and treating this complex disease. The Microvascular Research Foundation boasts the use of immunofluorescent microscopes to research and diagnose the presence of microclots, and ours are the only ones being used in a clinical setting in the United States.
The Microvascular Research Foundation obtained legislative funding in 2023 to support our research and treatment goals. In all of our work, we're dedicated to advocacy and individualized care for patients suffering from Long COVID symptoms. We're also committed to supporting and educating healthcare providers as they care for their own patients.
Frequently Asked Questions
What is Long Covid?

Long COVID is defined as lingering symptoms of COVID-19 4 weeks after the initial infection. This may vary from patient to patient but often involves multiple body systems. The most commonly reported symptoms include chronic fatigue, postexertional malaise, brain fog, shortness of breath and other breathing difficulties, heart rhythm abnormalities, and other neurological symptoms. 
How do I know if my symptoms are caused by microclots?

The only way to know for sure is to look at your blood plasma through an immunofluorescent microscope. This microscope is capable of 2000x magnification and can detect the presence of amyloid fibrin with immunofluorescent stain. 
I've been suffering from Long COVID for years. How do I find a doctor who will treat me?

Although most healthcare providers are working hard to provide high-quality patient care, there are few doctors who are educated on Long COVID and equipped to provide treatment. MVRF hopes to expand access to Long COVID treatment through research and education. 
What will my donation go towards?

Your donation will directly fund research and clinical trials targeted at healing patients suffering from Long COVID. 
What clinical trials are being offered by MVRF?

MVRF is currently planning clinical trials to test Long COVID treatment using triple anticoagulant therapy, nutraceuticals, and supplements to eliminate microclots. Clinical trials are planned for early 2024.
How do I enroll in a clinical trial for Long COVID treatment?

Join our email list to stay up-to-date on the latest news for upcoming clinical trials.